Martin Fowler's blog
. Here's the introduction and index:
The Dependency Inversion Principle (DIP) has been around since the early '90s, even so it seems easy to forget in the middle of solving a problem. After a few definitions, I'll present a number of applications of the DIP I've personally used on real projects so you'll have some examples from which to form your own conclusions.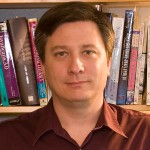 There's a brand new article on the Dependency Inversion Principle, a technique defined by Bob Martin in 1994, on